Our Medical Waste Consumable
OUR MEDICAL WASTE CONSUMABLE
On top of our clinical waste management services – we also offer a wide variety of medical waste containers, from biohazard-labelled sharp bins, pedal bins, wheeled bins as well as biohazard plastic bags that comes in multiple sizes that shall suit your need.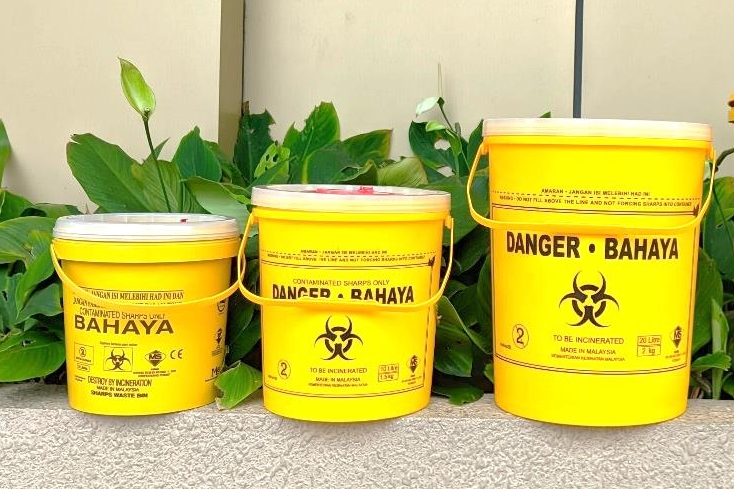 Sharp Bins 5L, 10L & 20L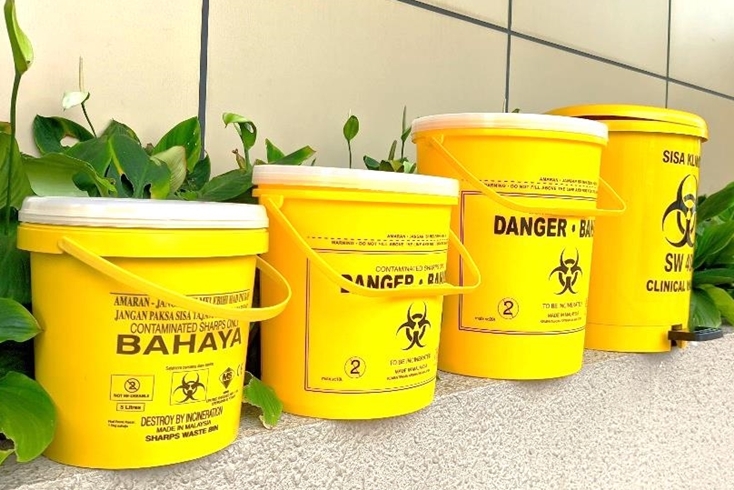 All sharp clinical waste such as syringes, needles must be disposed in sharp bins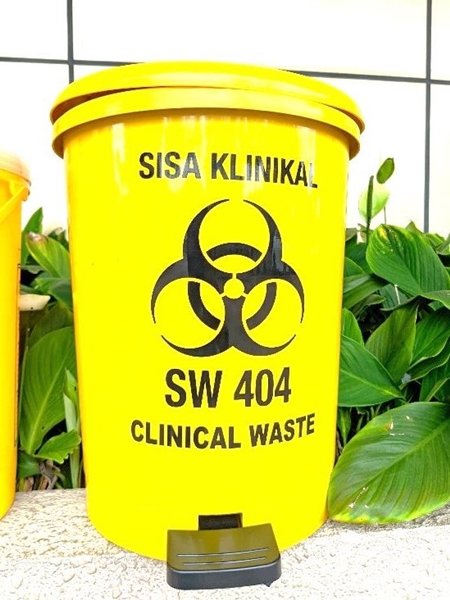 For non-sharp clinical waste, the waste can be disposed in our yellow, biohazard plastic bags which is placed inside pedal bins. (Pic Pedal Bin 18L)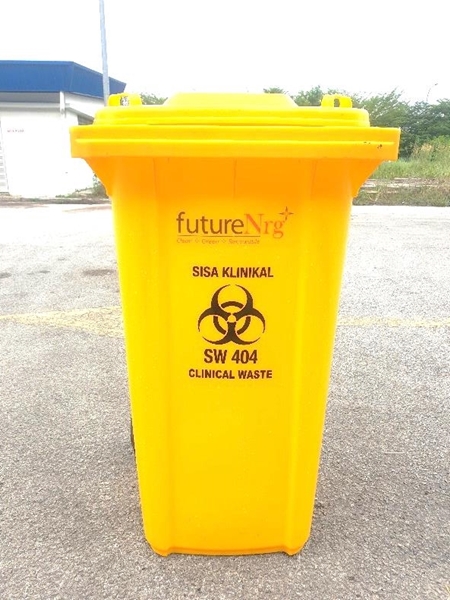 For high volume (above 50kg) Waste Generator, our 240L wheeled bin is a popular choice as its bigger space provides longer waste storage time.
Further Enquiries
For further enquiries, do reach our Customer Care Whatsapp line at +6012-299 1050